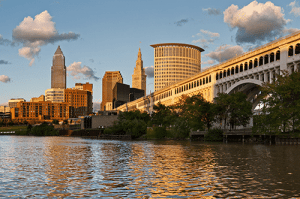 Incorporated in Cleveland, Ohio in 1974, Kinzua Environmental has focused on offering customers the widest selection of high-quality industrial cleaning and maintenance products with unparalleled customer service. In the mid-1900's, the industrial cleaning and maintenance supply industry (Jan-San) was comprised of companies that produced good basic commodity cleaning products such as toilet bowl cleaners and glass cleaners that could be purchased in hardware stores. However, as end-user companies and facilities grew and developed new applications, there was a need for high-quality, non-basic products such as temperature extreme lubricants, institutional-strength odor control products, and high-quality concentrated cleaners. Kinzua Environmental was established to fill this gap and be a niche producer and supplier of effective, high-strength, high-quality specialty chemicals
Since then, we've grown from a small local operation into a nationwide company, built on a strong reputation of supplying distinguished products with outstanding service. Our experienced team and continuous research and development supports our commitment to supply the highest-quality products offered in the market.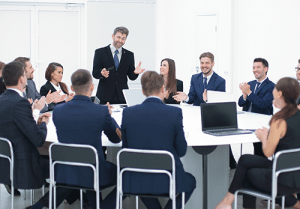 Our company was founded and has grown on the basis of relationships. As a result, we realize that developing our customer relationships and delivering a superior experience to them is our primary mission. At Kinzua Environmental we take pride in our family owned mentality and we're deeply committed to a vision of continuing growth through trust, integrity, superior service and quality. To be successful at our primary mission we have at the core of our operations the following guiding principles:
Employ the highest quality standards on our products at the most competitive pricing in the industry.
Provide unparalleled customer service by serving every customer with the highest levels of sincerity, fairness, courtesy, respect and gratitude, delivered with unequalled responsiveness, expertise, efficiency and accuracy
Embrace that sustainable business practices are fundamental to the operation of Kinzua Environmental. We aim to serve future generations with our determined commitment to environmental sustainability. We will continuously innovate ways to reduce waste in our own operations and create products and services for customers that minimize negative impacts on the environment.