Quality Solutions for Trains & Transit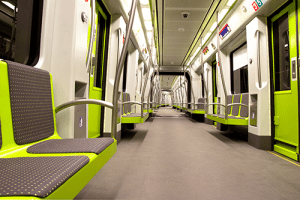 The rail and transit network is under constant pressure seven days a week, transporting millions of people each day. With all this foot traffic it is necessary to have a supplier of high grade cleaning, sanitizing, and vehicle maintenance products.
Let us be a helping hand in your operation and keep your customers coming back to a clean and comfortable environment.
Popular solutions for your industry: