Quality Solutions for Arenas & Stadiums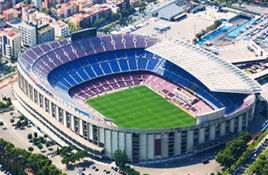 A blend of our products and services will keep your facility running smoothly and safely. We can help you protect the health and comfort of your guests and staff to ensure your operating at maximum efficiency and creating a guest experience that has them desiring to return.
Our stadium/arena product line includes high-strength cleaners & sanitizers, urine odor eliminators, solutions that improve indoor air quality, grease eliminators, drain cleaners & openers, carpet and odor care for luxury suites, lift station degreasers, water treatment chemicals and more.
Popular solutions for your industry: