Quality Solutions for Fitness Clubs and Gyms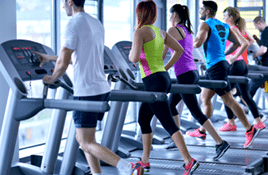 With so much competition in the fitness/health club industry a clean and sanitary facility can really give you an edge. The appearance and hygiene of your facility and equipment can be the difference maker when someone is deciding to be a new member or join somewhere else. When it comes to cleanliness and odor in the fitness industry, cutting corners usually results in cutting your profit.
We understand the challenge of keeping costs low and still providing the best member or guest experience. Kinzua is the key to keeping your facility free from bacteria, foul odors, and squeaky equipment. Whether it's the locker room, yoga studio, front desk or equipment area, we've developed easy-to-use, low-cost solutions, that get the job done.
Popular solutions for your industry: