Quality Solutions for Office & Professional Buildings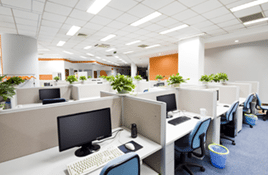 Studies show that workplace appearance and cleanliness have a direct relation to employee productivity. Not only does a facility need to visible be clean but studies have also shown that odor is a major factor and actually more important.
Whether you require something to neutralize odors, keep a restroom clean, remove stains from carpet, or treat the drains we have easy-to-use solutions that will ensure a happy and productive staff.
Popular solutions for your facilites: